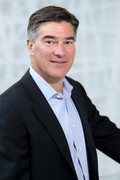 David M. Mott
Chairman
David Mott has served as our Chairman since January 2017 and as a Non-Executive Director since February 2015. He formerly served as a Non-Executive Director of Adaptimmune Limited since September 2014, initially in a capacity as a nominee of New Enterprise Associates 14 LP (NEA), one of our shareholders. Mr. Mott formerly served as a General Partner of NEA, an investment firm focused on venture capital and growth equity investments, from September 2008 to February 2020, and led its healthcare investing practice.
Prior to joining NEA, he was President and Chief Executive Officer of MedImmune LLC, a subsidiary of AstraZeneca Plc, and Executive Vice President of AstraZeneca Plc. From 1992 to 2008, Mr. Mott worked at MedImmune and served in roles including Chief Operating Officer, Chief Financial Officer, President and Chief Executive Officer. Prior to joining MedImmune, Mr. Mott was a Vice President in the Health Care Investment Banking Group at Smith Barney, Harris Upham & Co., Inc.
Mr. Mott is currently Chairman of Ardelyx (Nasdaq: ARDX), Epizyme (Nasdaq: EPZM) and Mersana Therapeutics Nasdaq: MRSN). He previously served as Chairman of TESARO (Nasdaq: TSRO) and as a director of Nightstar Therapeutics (Nasdaq: NITE). He has also previously served on numerous public and private company boards. Mr. Mott received a Bachelor of Arts degree in economics and government from Dartmouth College.